Facial Procedures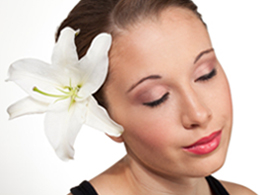 Facial procedures, or cosmetic medical procedures, are helpful in the treatment of acne, acne scars, light wrinkles, sun damage, and hyperpigmentation. They include chemical peels, laser treatments, microdermasion, Botox, and fillers just to name a few. Although facial procedures can help rejuvenate your skin, they often cost a lot of money and usually more than one is necessary to get desired results.
In addition to topical acne products, dermatologists sometimes suggest some of these procedures (especially chemical peels) as acne treatments to help speed up the purging process. However, it's better to wait until topical or oral medications do their work before getting any of these procedures done because they don't speed up the purging process or help with active acne by that much. Also, they are expensive and are better used after everything is treated to get rid of final red marks and scarring.
Please understand that facial procedures do not work miracles. Sometimes you can do everything right for your skin and still have it look like crap. For example, I always hear people talk about celebrities having bad skin and how they could possibly have such bad skin when they have all the money in the world and can get anything done whenever and wherever they want. Do you think celebrities want to look like that? Or do you think anyone wants to have bad skin? I'm just saying this to debunk the misconception that expensive facials will automatically make your skin better. If your skin wants to misbehave, monthly facials can only do so much.
Facial procedures don't replace daily skin care and prevention, but because they are more aggressive treatments, they can often help your skin improve in ways skin care products cannot. Since facial treatments are more aggressive and more expensive, it's important to learn about them before you get anything done. So, let's explore what kinds of facial procedures there are and what skin issues they treat.
This section on facial procedures includes:
With proper research and gentle post-facial care, facial procedures can help revitalize dull skin and keep your skin looking younger and healthier.
Last updated: November 15, 2012
Professional Microdermabrasion and Dermabrasion